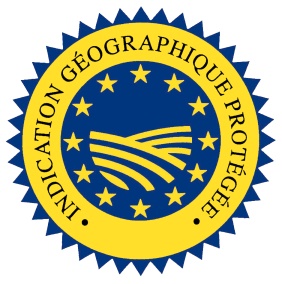 THYME OF PROVENCE PGI
Obtaining the PGI to increase the prestige of the production of Thyme grown in Provence - Increased prestige of plants with 100% Provence Origin -
Les Aromates de Provence wants to increase the prestige of plants with origin 100% Provence. We have worked hard for almost 10 years with our industry partners to achieve Thyme of Provence PGI.
Achieving this quality accreditation was finally approved from 19 February, entered in the Register of Protected Geographical Indications (PGI) by the European Commission. The specification was validated by the INAO (Institut national de l'origine et de la qualité - French institute for origin and quality) in 2015.
We are proud of the work accomplished, which rewards all the producers committed to this quality approach. This is an important step for the region and its growers.
Our Thyme PGI is characterised by a powerful and spicy aroma and taste compared to other "sweet" thymes. The European executive welcomes the tradition of harvesting wild thyme and the "ancient processes of drying, sorting and tying thyme bouquets".
What is a PGI?
PROTECTED GEOGRAPHICAL INDICATION
PGI is the abbreviation for Protected Geographical Indication. It is an acronym recognised across Europe that links a product to a region and therefore protects its geographical attribution.
IThere are several requirements contained in the specification, the most important being that the thyme must be grown/picked and processed in a defined region.
To precisely determine the geographical area selected for Thyme of Provence PGI, we relied on the study carried out by an ethnobotanist. The purpose of this work was to study the areas where different thyme chemotypes grow wild, then to draw a map of them.
In fact, we distinguish several types within the species Thymus vulgaris by their chemical signature. This depends on the proportions of olfactory molecules included in the composition of their essential oils.
IThis work has therefore yielded a specific type of thyme with a particular chemical signature specific to the South-Eastern region of France.
The Thyme of Provence PGI area is so precisely defined that it extends down to individual villages.
Here too, the specifications determine a certain number of points to be met. They will all be checked during the annual audit.
This quality accreditation assures the consumer of a certified origin and therefore flawless traceability from the seed to your plate.