25 Jul 2018
Thyme of Provence PGI - 30 years of the cooperative
On Friday,8 June 2018, Les Aromates de Provence celebrated the cooperative's 30th anniversary. On this occasion, the cooperative also celebrated the arrival of THYME OF PROVENCE PGI.
This event took place throughout the day, with about a hundred people gathered together with producers and partners in the sector, at Trets on the cooperative's processing site.
Luc Justamon, the cooperative's president, greeted all the participants with a word of welcome. He recalled the cooperative's history in the presence of the people behind its creation, a very moving moment with a speech by André Doudon.
Several people's speeches, including Mr De Laurens from DRAFF PACA, as well as Mr Ferraud, Mayor of Trets, and Bénédicte Martin, all praised the exemplary work done by the entire sector, including the producers in Les Aromates de Provence. The patronage took place symbolically: Bénédicte Martin, President of the Regional Council's Agricultural Commission appointed by the producers, patron of PGI, entered into the spirit of the fictional baptism of THYME OF PROVENCE PGI.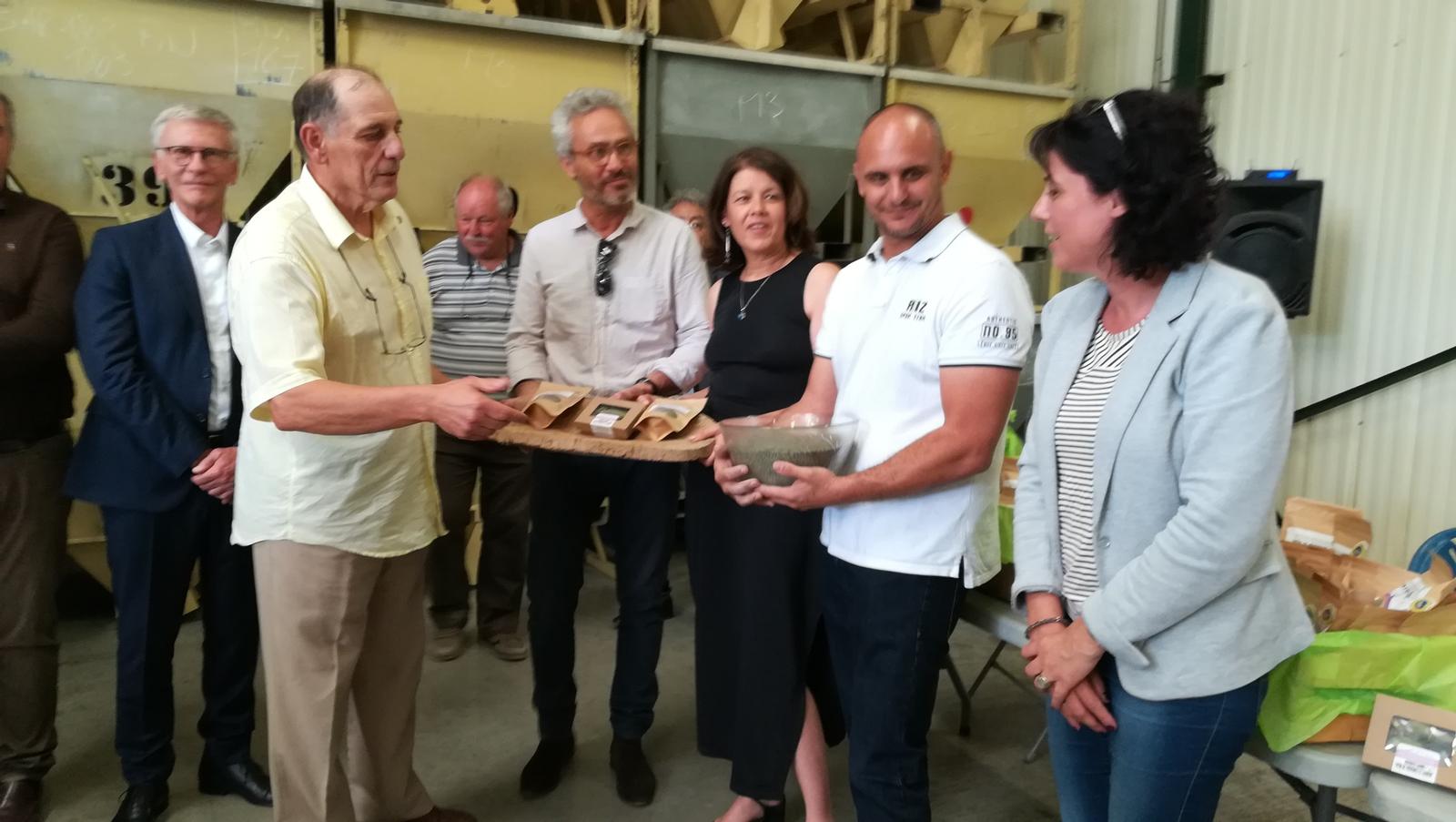 In the presence of Nathalie Vucher (INAO*), Vincent Mignerat (AIHP* President), Laurent Depieds (CPPARM* President), Luc Justamon (Les Aromates de Provence President), and André Doudon, the Thyme of Provence was consecrated, under a shower of dried leaves.
Finally, the day continued joyfully with a meal themed on PGI Thyme (lamb cooked on a spit with Thyme of Provence, goat's cheese with thyme, PGI thyme and strawberry macaroon). THYME OF PROVENCE PGI: Protected Geographical Indication, is true recognition for the producers, for the work carried out within the cooperative for many years, which has already received the Red Label for its Herbes de Provence. It guarantees the Provence geographical indication of THYME OF PROVENCE.
*INAO: French National Institute of Origin and Quality
*Herbes de Provence Business Association
*French Aromatic and Medicinal Plants Committee
This Thyme guarantees you a plant produced in Provence, also processed in Provence, in the specification's appellation area.

This plant also benefits from the cooperative's ancestral expertise to sort and dry following the specification for the Thyme of Provence PGI.